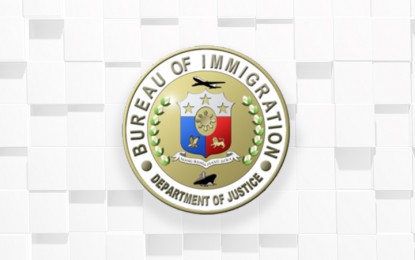 MANILA – The Bureau of Immigration (BI) has intercepted three more suspected human trafficking victims who attempted to leave the country in the guise of being tourists at the Ninoy Aquino International Airport (NAIA).
In a statement released Monday, Commissioner Norman Tansingco said the passengers were barred from leaving on Jan. 20 before they could board an Air Asia flight to Bangkok, Thailand at the NAIA Terminal 3.
He added that the victims later admitted that their final destination is Laos' capital Vientiane where they were allegedly hired to work as customer service representatives for a company and were promised a monthly salary of between PHP30,000 to PHP40,000.
"The modus operandi employed here by the syndicate is for their victims who were disguised as tourists to initially fly to Thailand where they would later board a connecting flight to Laos," Tangsinco said in a statement.
The passengers' names were not divulged as the law prohibits the public disclosure of human trafficking victims' identities.
On the other hand, BI travel control and enforcement unit (TCEU) head Ann Camille Mina noted that the victims gave inconsistent statements during the interview.
They also presented fake employment documents to make it appear that they are gainfully employed in the country.
The victims confessed that their supposed documents were only handed over to them at the airport hours before their scheduled flight.
The three were later turned over to the Inter-Agency Council Against Trafficking (IACAT) for investigation and filing of charges against their recruiters. (PNA)