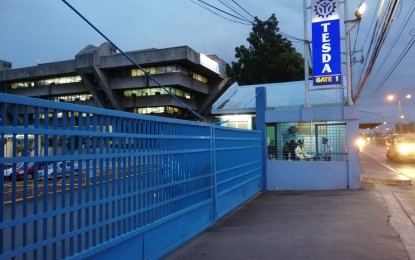 MANILA – An official of the Technical Education and Skills Development Authority (TESDA) on Monday said the agency targets 1.8 million enrollees for its various skills training courses and programs this year.
Deputy Director General Aniceto Bertiz III said about 1.2 million trainees graduated in 2022, and 84.72 percent of them were able to get a job or livelihood.
Almost nine out of 10 graduates were able to get certification in various sectors such as agriculture, construction, health care and tourism, among others, he said in a public briefing.
"We are coordinating with the industries through the enterprise-based program. We include the stakeholders, industry, national government agencies in developing the courses so we could determine the demand," he said in Filipino.
TESDA on Monday turned over 10 mobile training laboratories to its regional offices.
"We bring the TESDA programs to the provinces. The mobile training equipment aims to reach far-flung areas," Bertiz said.
Meanwhile, he said TESDA also conducts a series of collaborations and talks with other nations like Hungary, Korea, Japan and Middle East to have mutual recognition of training and certification.
"We adopt the best practices of other countries," he said.
Bertiz said TESDA has 16 regional and 82 provincial offices, and over 4,700 TESDA-run schools. It will soon open innovation centers where new skills training will be introduced.
"We are also coordinating with local government units to know the skills and training that are in demand in their areas," Bertiz said, reiterating that TESDA has been strengthening its industry-based program.
He added that TESDA is also offering many courses related to information and communications technology, and partners with the information technology and business process management sector.
Other programs that TESDA offers are the modern digital agriculture, cybersecurity, web development and language courses, Bertiz said. (PNA)