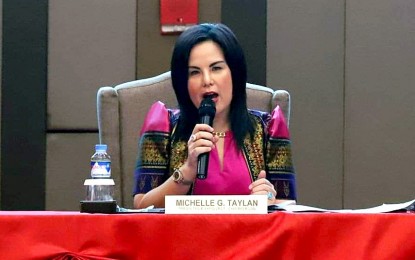 MANILA – As much as 70 percent discount on airfares and travel packages are expected at the 2023 Travel Tour Expo (TTE) happening at the SMX Convention Center Manila on Feb. 3.
In a press launch Tuesday, the event organizer Philippine Travel Agencies Association (PTAA) said the staging of TTE and the 8th International Travel Expo would be "bigger" this 2023 as travel starts to return to normal.
"As we welcome 2023, we are excited to show the world how far has travel and tourism reached throughout the years. And that we have shown such growth and improvement," PTAA President Michelle Taylan told reporters. "I can say that the 30th pearl anniversary will not only bring a huge economic boost but will serve as a motivating factor to influence people and encourage travelers to bask onto the world and see what beauty and experience it can offer."
More than 300 exhibitors will participate in the TTE, such as airlines, travel agencies and tour operators, hotels, food concessionaires, cruise liners, insurance, and other travel-related entities.
Taylan expects the event to attract at least 80,000 to 100,000 visitors, the biggest yet since the onset of the pandemic.
Philippine Airlines (PAL) Assistant Vice President for Passenger Sales Marissa Dimaano said marked-down domestic and international flights like in the past would be made available and sold through the participating travel agency exhibitors.
"For this year, we're excited because we have new routes that we have reopened – we are expanding our routes in Cebu, we're starting our new route to Perth and this is an excellent time to introduce it to the riding public," Dimaano said. "This is the perfect venue for those excited to travel once again."
The TTE will run from Feb. 3 to 5. Entrance tickets are priced at PHP70 for general admission and PHP50 for seniors. (PNA)