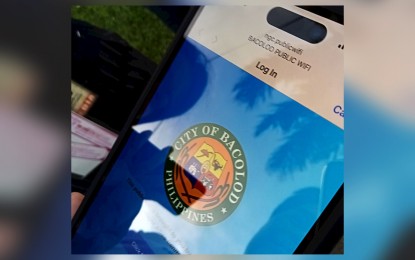 BACOLOD CITY – Free Wi-Fi access is now available for the public at the Bacolod City Government Center grounds, the city government announced on Wednesday.
Each day, a user can avail of a one-hour connectivity subscription available to a single device.
"This is the initiative of the city government," Mayor Alfredo Abelardo Benitez said.
He added that free Wi-Fi access will also soon be available at the old City Hall and the Bacolod Public Plaza.
At the Government Center, anyone can access the "MABB Wi-Fi" by logging in through their smartphones or computer laptop devices.
According to the city government, the free connection "aims to help users conduct online communication, quick and chill-time surfing, and emergency connections while touring the Government Center grounds", where systems operator GNET Network and Data Solutions has installed six access points.
After the one-hour subscription limit is reached, users can access the free Wi-Fi again the following day.
Approved on Sept. 28, 2016, City Ordinance No. 09-16-788, also known as "The Wireless Connectivity Ordinance of Bacolod," provides for accessible and secured wireless internet connection in designated public places of the city and certain offices of the city government.
These include Government Center grounds, specifically the fountain area, Fountain of Justice at the old City Hall, Bacolod Public Plaza, Bacolod Arts, Youth and Sports Center, Bacolod City Public Library and all public high school libraries.
For government offices, provided in the ordinance are the entire Government Center building, City Health Office compound, Bacolod City Police Office and Hall of Justice. (PNA)