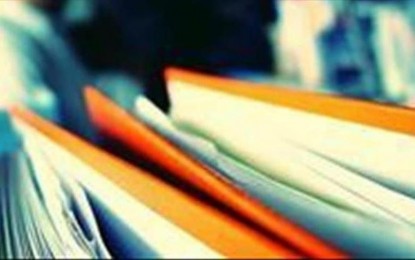 WASHINGTON – A dozen classified documents were found at former US Vice President Mike Pence's home in Indiana last week, said his attorney.
Pence's lawyer Greg Jacob sent a letter to the National Archives on Jan. 18 saying that the records "appear to be a small number of documents bearing classified markings that were inadvertently boxed and transported to the personal home of the former Vice President at the end of the last Administration."
Jacob said Pence, a Republican, was unaware of the existence of classified materials at his home.
He said that Pence engaged an "outside counsel" following reports about classified documents found at President Joe Biden's home "to review records stored in his personal home."
"Counsel identified a small number of documents that could potentially contain sensitive or classified information interspersed throughout the records," Jacob said.
"Vice President Pence has directed his representatives to work with the National Archives to ensure their prompt and secure return," Jacob said in the letter.
"Vice President Pence appreciates the good work of the staff at the National Archives and trusts they will provide proper counsel in response to this letter," the letter added.
The documents were handed over to the FBI while Pence's team is planning to notify the Congress on Tuesday, CNN said, citing sources.
Several media outlets said Pence's lawyer found the documents from his time as vice president on Jan. 16 at Pence's new home in Carmel.
No information was released on what is inside the documents.
The discovery came days after several classified documents were discovered at President Joe Biden's home and private office, with the US Justice Department searching Biden's home in Wilmington, Delaware on Saturday.
The documents at Biden's home and office reportedly included US intelligence memos and briefing materials dated between 2013 and 2016 related to Ukraine, Iran and the UK.
The White House has come under increasing pressure from congressional Republicans and the media for not disclosing that the documents were found before the elections.
Pence said earlier this month that he was "troubled" by the reports about Biden's alleged mishandling of the classified documents before the midterm elections in November. (Anadolu)