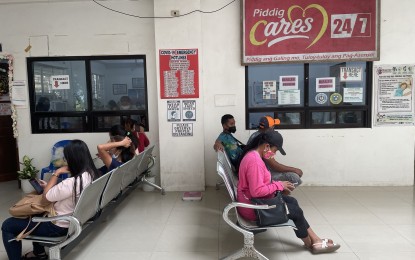 LAOAG CITY – Piddig municipality in Ilocos Norte has turned over PHP3.1 million to the Mariano Marcos Memorial Hospital and Medical Center in Batac City as a trust fund for patients under the town's Cares program.
Now in its 9th year, the "Piddig Cares 24-7" program was created to ensure the health and wellness of the residents by appropriating funds for healthcare services.
Data from the Batac hospital showed that over 1,698 poor patients from Piddig have benefited from the program and availed of hospital assistance worth over PHP4.8 million.
Mayor Georgina Guillen vowed to continue investing in health care, hoping the town's social protection and health programs will be sustained through the regular allocation of medical trust funds.
Venus May Nicolas of Barangay 7 Sucsuquen said she takes pride in living in Piddig as it gives a premium on the health and welfare of its people.
She said her hospital bills when she delivered her baby at the Batac hospital were covered by the town's medical trust fund.
"Thank you to the Piddig Cares program initiated by Mayor Georgina Guillen. It makes life easier in times of need," she said in Ilocano.
Residents who wish to avail of hospital assistance may visit the Piddig Cares Quick Response Action Center at the ground floor of the town hall. (PNA)