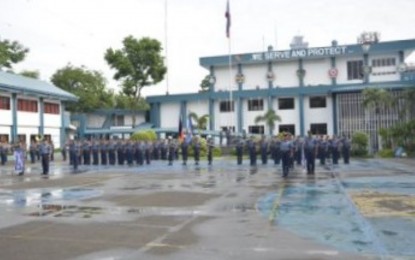 CEBU CITY – About 1,000 individuals were arrested in anti-criminality operations in Central Visayas in seven days, the Police Regional Office (PRO)-Region 7 on Tuesday said.
According to PRO-7, a total of 337 illegal gamblers, 283 drug personalities, and 309 wanted persons (31 of them are most wanted) were arrested in a week-long campaign in the region.
Brig. Gen. Jerry Bearis said the region's various operating units seized a total of 8,054.13 grams of shabu worth PHP54.8 million and 1,200 grams of marijuana valued at PHP144,000 in different areas of the region from Jan. 23 to 29.
He said the 181 non-stop drug-busts led to the arrest of 283 drug personalities who are now facing charges for violation of Republic Act 9165 or the Comprehensive Dangerous Drugs Act of 2002.
"In the relentless crackdown on illegal gambling, 337 illegal gamblers are currently in jail after being apprehended through illegal gambling operations, netting a total of PHP50,381 bet money", Bearis told the Philippine News Agency.
Bearis also lauded the PRO-7 for the seizure of 139 unlicensed firearms and seven explosives from the 27 arrested individuals.
He said through science-based technology in tracking down criminals, the cops in the region arrested 31 most wanted persons and 278 other wanted persons who have pending warrants for their arrest.
The arrested wanted persons are now in police custody while waiting for their turn to be presented to the court that issued the warrants.
"These quality anti-drug operations manifest PRO-7's uncompromising desire to end illegal drug use and trade in Central Visayas. To all drug personalities, consider this as a stern warning. You are next!", he said. (PNA)