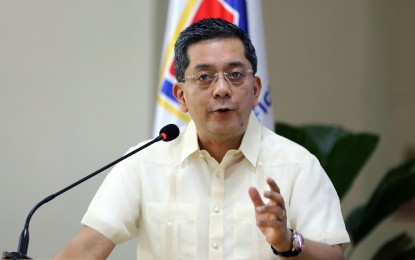 MANILA – The House of Representatives must first declare a vacancy before special polls can be set, the Commission on Elections (Comelec) said on Wednesday.
Comelec chairperson George Erwin Garcia is referring to the congressional post of the first district of Valenzuela City after Representative Rex Gatchalian was appointed as the new head of the Department of Social Welfare and Development (DSWD).
"The House of Representatives has to issue a Declaration of Vacancy to trigger and initiate the Commission on Elections (Comelec) to conduct a special election otherwise the Congress can only appoint a caretaker,' the poll body chief said in a statement.
"Comelec needs a trigger document to start the preparation process for the Special Election. This is the Declaration of Vacancy and call for Special Election by Congress," he added.
On Tuesday, President Ferdinand R. Marcos, Jr. appointed Gatchalian to lead the DSWD, formerly headed by Secretary Erwin Tulfo, who failed to get the nod of the Commission on Appointments (CA) twice.
The case of the former Valenzuela City mayor is similar to the case of the 7th District of the province of Cavite, after former Rep. Crispin Remulla vacated the post when he was appointed as Secretary of the Department of Justice.
The HOR through House Resolution No. 100 dated July 27, 2022, has declared Remulla's former post vacant and set the special polls on Feb. 25. (PNA)