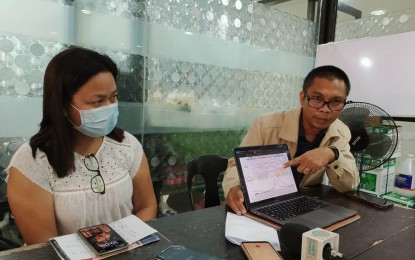 ILOILO CITY – The City Health Office (CHO) has called on the public to intensify the implementation of the "4S" strategy as a preventive measure amid the increasing number of dengue fever cases here.
Assistant City Health Officer Dr. Roland Jay Fortuna, in a press conference on Wednesday, said the city has 38 cases with two deaths from Jan. 1-Jan. 31 and the cases are increasing.
The dengue statistics showed that Lapuz district has the most number of cases with 15; Arevalo -- seven; Mandurriao and Jaro, five each; Molo -- three; City Proper -- two; and La Paz -- one case.
The two mortalities were a 28-year-old male garbage collector from Mandurriao district and a 15-year-old male from Arevalo district.
"What worries us is that this will be the fourth year prior to that last that we had dengue outbreak; the last was 2019. It's only January and we already have two deaths," Fortuna said.
Dr. June Frances Umani, point person for emerging/re-emerging disease control program of CHO, said dengue is an acute viral infection caused by a mosquito bite, particularly by an Aedis aegypti, a low-flying mosquito that is usually active from 5 a.m. to 5 p.m.
Among the symptoms are high-grade fever that lasts for two to seven days, headache, joint and muscle pain, eye pain and weakness. Rashes, bleeding and black stool are among the signs of complications.
Umani said the public should strengthen efforts to search and destroy mosquito-breeding places, seek early consultation when necessary, use self-protection measures and support the fogging operation when there is an outbreak, which comprise the "4S" strategy.
Fortuna added that the CHO is now preparing its dengue response.
Dengue vector surveillance is being conducted, especially in areas where there are cases, to determine the presence of dengue-carrying mosquitoes.
The concern, however, is that the misting is not effective because of the frequent rains since the water dilutes the chemical so it could no longer kill mosquitoes.
Umani added that the city government is preparing its modular hospital to be used as a hydration unit aside from those that will be opened in district health centers.
"We are opening our dengue fast lane. Our city residents are advised to seek consultation and will be accommodated in our fast lanes if they have signs of dengue," he said. (PNA)