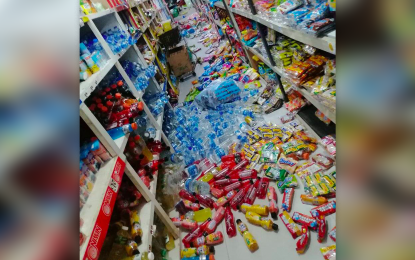 MANILA – The United States on Thursday expressed readiness to provide humanitarian assistance to the earthquake victims in New Bataan, Davao de Oro.
This, as US Defense Secretary Lloyd Austin III, in his meeting with President Ferdinand R. Marcos Jr. at Malacañan Palace in Manila, expressed sympathy to the Philippines after magnitude 6 earthquake rocked New Bataan, Davao de Oro on Wednesday night.
"Let me begin by saying that we're very sorry to learn that yesterday that there was an earthquake that happened in Mindanao," Austin told Marcos.
"We stand ready to help in any way that we can. And again, I think our AID (Agency for International Development) personnel are in the area, and they stand ready to help to provide humanitarian assistance where and when possible. So, please don't hesitate to reach out," he added.
Austin said he is relieved to know that only minor damage has been reported in the wake of the strong quake.
"And I'm relieved to hear from my team that the damage was not significant, at least, that's what we understand thus far, and of course, we have not heard of significant injuries being reported as well, but we know how these things develop," the senior US official said.
Office of Civil Defense (OCD) spokesperson Assistant Secretary Bernardo Rafaelito Alejandro IV said some sustained minor injuries from the magnitude 6.0 earthquake.
Alejandro said affected OCD regional offices and local disaster risk reduction management offices are currently conducting the assessment, coordination and monitoring for further developments.
He added that water and power supply, as well as communication lines in quake-hit areas remain stable.
Aftershocks are expected, the Philippine Institute of Volcanology and Seismology said. (PNA)