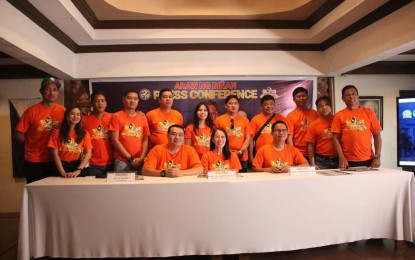 BIÑAN CITY, Laguna – Mayor Army Dimaguila Jr. has recognized his constituents' support and cooperation that made Biñan City a recipient of numerous awards and for promoting it as a center of trading and commerce.
Dimaguila made the statement as the city officially opened its three-day annual celebration of Araw ng Biñan with a grand parade participated in by local officials and employees, schools, youth organizations, socio-civic groups, and business establishments.
"Biñan is a rich city because of the Biñanenses. They are very cooperative people. For as long as they know that we, their local government officials, are doing everything for the benefit of Biñan City, we can count on their support," Dimaguila said in his speech as he opened the celebration at the city plaza on Thursday.
He said with the support of the people, the city was able to receive several awards and accolades in recognition of the sustained efforts of its city leaders to promote Biñan as a center of trading and commerce in Southern Tagalog.
Dimaguila also expressed elation as Biñan was named one of the outstanding heritage tourism destinations.
The revival of the Biñan Heritage District is one of the seven major programs under Balik-Biñan, a project named one of the Ten Outstanding Local Governance Programs in the 2022 Galing Pook Awards.
One of the prominent buildings in the district is the Historic Alberto Mansion – the ancestral home of Dr. Jose Rizal's mother, Teodora Alonso.
On Feb. 2, 2010, under Republic Act 9740, Biñan became a component city after its voters accepted the ratification in a plebiscite. It became the fourth city in the province of Laguna and 139th in the Philippines. (PNA)