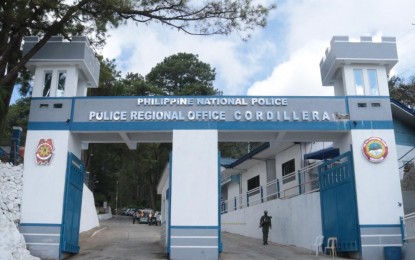 BAGUIO CITY – The Police Regional Office-Cordillera (PROCor) said further investigation is being conducted on the knife attack on the president of the Integrated Bar of the Philippines (IBP)-Abra.
Brig. Gen. Mafelino Bazar, PROCor director, in a message on Friday said "ongoing ang investigation [kahit na] may mga nafile-an na ng kaso (the investigation is ongoing even if charges have been filed)."
IBP-Abra president Hamilcar Bigornia was attacked by an assailant inside his law office at their compound in Bangued, Abra on the morning of Jan. 29. Bigornia was slashed in his stomach while his office security aide, Ruben Barcena Alvarez, sustained a stab wound.
The assailant, identified as JR Beljamin Bergonia, 34, was shot dead by the security aide.
Police said the knife used by the assailant was provided to him by his brother Jhenmark, 26, who has already been charged with two counts of frustrated murder and violation of Republic Act 9165 or the Comprehensive Dangerous Drugs Act of 2002 after marijuana was seized from him during a body search.
Alvarez, meanwhile, was charged with homicide.
The attacker's motive is yet to be determined.
On Wednesday, the IBP issued a statement condemning the attack on Bigornia.
"We appeal to our brothers in the NBI (National Bureau of Investigation), PNP (Philippine National Police), and other law enforcement agencies to investigate this matter as well as any other unresolved instances that seriously impinge upon the rule of law," the group said.
"The incisive and growing impunity towards lawyers, judges and officers of the Court has fostered an overwhelming climate of dread. The attempted murder of Atty. Bigornia is added to the growing list of attacks and killings of lawyers and judges in the Philippines. Rather than be cowed or stifled by the spiraling violence committed toward our lawyers, the IBP stands with all peace-loving citizens in condemning the brutality inflicted on Atty. Bigornia," it added. (PNA)