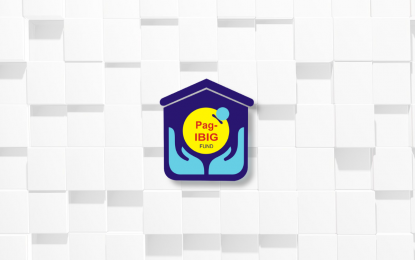 MANILA – Pag-IBIG Fund members collectively saved nearly PHP80 billion in 2022, setting yet another record for the highest amount saved by members with the agency in a single year, its top officials said.
Last year, the amount collectively saved by Pag-IBIG members totaled PHP79.9 billion -- the highest in the agency's 42-year history.
The total savings collected last year increased by 25 percent, or PHP16.2 billion, from the PHP63.7 billion collected in 2021.
Forming part of the total savings is the agency's Pag-IBIG Regular Savings, which also increased by 6 percent from PHP37.71 billion in 2021 to PHP40.06 billion in 2022.
"The sustained growth in Pag-IBIG members' savings collections has been truly remarkable. It denotes our members' trust and confidence in our programs, and our capacity to manage each hard-earned peso they have saved with us," Secretary Jose Rizalino Acuzar, head of the Department of Human Settlements and Urban Development (DHSUD) and the 11-member Pag-IBIG Fund Board of Trustees, said in a statement.
"And, as our collections remain strong, we remain able to finance and maintain the low interest rates of our loan programs. These are among our many efforts in adhering to the call of President Ferdinand Marcos Jr. towards advancing the welfare of our fellow Filipinos," he said.
Pag-IBIG Fund chief executive officer Marilene Acosta said the agency's popular MP2 Savings continues to drive the growth of its members' savings.
The voluntary savings program maintained its growth in 2022, as members saved a record-high PHP39.84 billion in the program, an increase of 53 percent, or PHP13.89 billion from the PHP25.95 billion collected in 2021.

"We are happy that we continue to gain the trust of our members, as shown by the record-high amounts that they have saved with us in 2022, as well as in the past years. This shows their growing appreciation of the value in saving with Pag-IBIG Fund. That is why we remain committed in responsibly and prudently managing their savings, so that we can provide them the best possible returns," Acosta said. (PR)