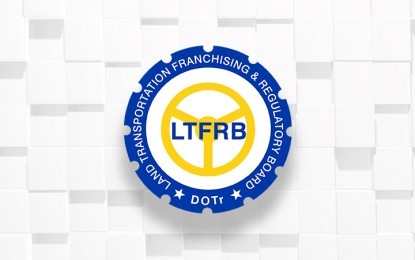 MANILA – The Land Transportation Franchising and Regulatory Board (LTFRB) has allowed the addition of 100,000 more vehicles to be registered as transport network vehicle service (TNVS) under Grab Philippines (Grab).
In a statement on Friday, LTFRB Chair Teofilo Guadiz III said the decision was made to help cope with the passenger demand for TNVS.
"So, initially, 100,000 and increasing further in three months' time. We may increase the number until such time that the number of TNVS matches the needs of the riding public," Guadiz said.
The announcement came after Grab pledged to create 500,000 more jobs for Filipinos in a meeting with President Ferdinand R. Marcos Jr. on Thursday.
"500,000 new jobs with the creation of 100,000 motor vehicles both in four-wheeled and the motorcycle taxi. But 100,000 is the initial, hindi naman natin bibiglain lahat 'yan (not all will be given immediately) to prevent saturation in the market," he said.
He said TNVS franchises will also be given to interested drivers in other cities such as Bacolod, Iloilo, Cebu and Davao.
The requirements of a TNVS franchise include a professional driver's license and going through a 15-hour seminar on road safety.
Other requirements, he said, will be announced in a memorandum circular soon. (PNA)