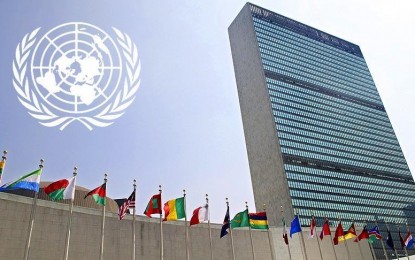 UNITED NATIONS – The United Nations said Friday it would not want to see heightened tensions between China and the US in the aftermath of a suspected Chinese balloon detected in American airspace.

"We are concerned with whenever there are heightened tensions between China and the US and this is a theme that the Secretary-General has often referred to in various speeches," spokesman Stephane Dujarric told reporters.
"On this particular incident, obviously the two will have to navigate it. But given the global leadership position of both countries, I think it is incumbent on them to do whatever they can to lower tensions."
US Secretary of State Antony Blinken has postponed a visit to China after the "surveillance balloon" row between the two countries.
China said Friday that the balloon was a "civilian airship used for research" and that it was blown off course.
But the Pentagon rejected those claims.
"We know that balloon has violated US airspace and international law – which is unacceptable," said Pentagon spokesman Brig. Gen. Pat Ryder. (Anadolu)