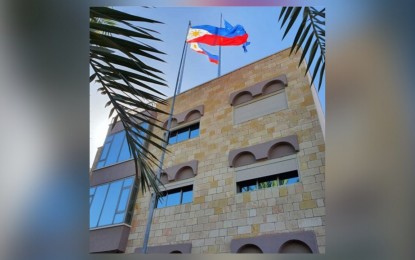 MANILA – Senator Raffy Tulfo said the country must seriously study imposing an employment ban to Kuwait following another case of an abused Filipino worker.
In a news release on Monday, Tulfo said overseas Filipino worker (OFW) Myla Balbag was left paralyzed when she jumped from the third floor of her employer's house.
Citing media reports, Tulfo said the employer caught Balbag dancing using the video sharing platform TikTok and beat her up.
The 30-year-old Balbag was brought to Al Jaber Al Sabah Hospital on Jan. 21.
Tulfo, chairperson of the Committee on Migrant Workers, said he is in close coordination with the Overseas Workers Welfare Administration (OWWA) to check on Balbag's condition.
The report followed the death of household helper Jullebee Ranara, whose charred body was found at a desert on Jan. 22.
"Relevant agencies must establish a tighter screening process on foreign employers to avoid abuse and maltreatment of OFWs. These include requiring them to submit a police record and pass a neuro-psychiatric exam to ensure that they are mentally stable," Tulfo said. "There should also be a pre-engagement orientation for foreign employers before letting them hire OFWs. The orientation should brief them about the importance of respecting Philippine culture and tradition."
Department of Migrant Workers (DMW) Secretary Susan Ople previously said labor migration issues and concerns in Kuwait may be resolved through a harmonious dialogue rather than by imposing a deployment ban.
"We appreciate the good intentions behind the calls to impose a deployment ban to Kuwait. But I have always believed in social dialog as the all-important first step in resolving labor migration concerns," Ople said in a statement. "(But) it does not mean we are insensitive to such calls. It only means that for now, we wish to resort to labor diplomacy to add more safeguards."
DMW Undersecretary Hans Leo Cacdac also said they are looking to revisit the bilateral labor agreement with Kuwait to further protect OFWs and look into recruitment standards to ensure that only agencies with good track records could employ Filipino workers.
Tulfo also proposed the creation of associations not only of OFWS but also of their employers so they can meet regularly to address recurring issues and prevent further abuses.
Tulfo has already filed Senate Resolution No. 448 seeking to revisit, re-examine and review the existing bilateral agreement and standard employment contract governing OFWs. (With a report from Leonel Abasola/PNA)