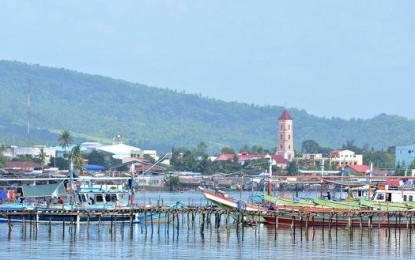 TACLOBAN CITY – The Bureau of Fisheries and Aquatic Resources (BFAR) has identified three factors why red tide toxins have persisted in Cancabato Bay since last year.
In a statement issued Tuesday, BFAR said the bloom is triggered by high concentration of nutrients; changes in environmental conditions like water temperature, salinity or light intensity; or physical concentration in the area due to local patterns in water circulation.
Nutrients can become run-off waste from the city's coastal communities, according to BFAR.
"The water circulation factor may also be the cause of the persistent presence of the toxic dinoflagellate in Cancabato Bay because of the cove-like structure of the area," BFAR said.
Based on the laboratory examinations conducted by the BFAR regional fisheries laboratory in this city, the levels of saxitoxin in shellfish samples collected along Cancabato Bay have been increasing since Nov. 23, 2022.
"The shellfish meat samples tested were already above the regulatory limit of 60 microgram of saxitoxin per 100 grams of shellfish meat using screening test," BFAR added.
On Jan. 25, 2023, the BFAR main office declared the Cancabato Bay as positive for red tide and imposed a shellfish ban as reflected on the National Bulletin No. 2 Series of 2023 and National Shellfish Advisory 6 based on the confirmatory analysis conducted by the National Fisheries Laboratory Division.
"The public is advised to refrain from gathering, selling, and eating all types of shellfishes and Acetes sp. locally known as 'alamang' or 'hipon' from this bay," BFAR said.
Cancabato Bay is a rich source of cockle clams being shipped to Taiwan and Hong Kong.
Fish, squid, crab, and shrimp gathered from these areas are safe to eat provided that all entrails are removed and the marine products are washed thoroughly with running water before cooking.
BFAR asked local government units to heighten their watch against the gathering, trading, and consumption of shellfish to prevent the incidence of paralytic shellfish poisoning (PSP), which can occur minutes after ingesting bivalve shellfish (such as mussels, oysters, and clams) that contain red tide toxins.
Early PSP symptoms include tingling of the lips and tongue and may progress to tingling of fingers and toes and then loss of control of arms and legs, followed by difficulty in breathing.
Red tide is a term used to describe a phenomenon where the water becomes discolored due to high algal biomass or a high concentration of algae. (PNA)