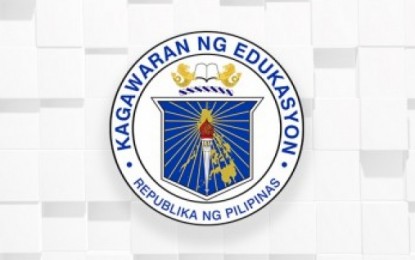 MANILA – The Department of Education (DepEd) said Tuesday the Palarong Pambansa would resume this year after an almost three-year halt due to the coronavirus disease 2019 (Covid-19) pandemic.

In a statement, the DepEd said the Division Schools of Marikina would host the sports competition.

"The Department of Education announced the conduct of the 2023 Palarong Pambansa from July 29 to Aug. 5, 2023 in Marikina City, nearly three years since the onset of the Covid-19 pandemic forced its cancellation," it said.

Meanwhile, the DepEd began the division meets on Monday, which will run until Friday.

This will be followed by the regional meets on April 24 to 28, under DepEd Memorandum 5, series of 2023.

The department said Filipino student-athletes abroad may also join the nationwide event.

"Aside from student-athletes from the 17 DepEd regional athletic associations, Filipino athletes enrolled in recognized schools overseas will also be allowed to compete in individual sports under the banner of Philippine Schools Overseas," it added.

New tier

The DepEd also introduced a new tier level where delegations will be geographically clustered into four.

"The modified competition format aims to prevent the disruption of classes and to observe minimum public health and safety protocols as stated in DepEd Order No. 34, s. 2022, and other relevant policies and guidelines issued," it said.

The first cluster consists of the Ilocos Region, Cagayan Valley, Central Luzon, and Cordillera Administrative Region (CAR); the second cluster, Calabarzon, Mimaropa, National Capital Region, and Bicol Region; the third cluster, Western, Central and Eastern Visayas and Zamboanga Peninsula Region; and the fourth cluster, Northern Mindanao, Davao, Soccksargen, Caraga, and the Bangsamoro Autonomous Region in Muslim Mindanao (BARMM).
"An additional tier called the pre-national qualifying meet will be introduced to lessen the number of delegations, shorten the duration of the event, and lower the expenses to be incurred – all without sacrificing the level of play," the DepEd said.

The new tier will only allow the top two regional advancers besting the clustered levels to join the national competition.

However, only baseball, basketball, football, futsal, sepak takraw, football, and volleyball will be featured in the newly-set tier for team sports. (PNA)