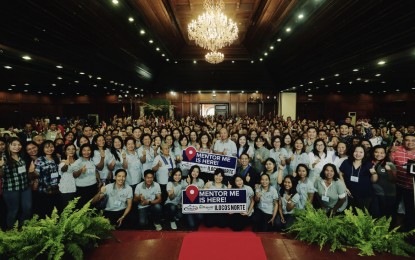 LAOAG CITY – The Department of Trade and Industry (DTI) in Ilocos Norte province is calling on business owners to take advantage of free coaching and mentoring sessions that can be taken online.
Maricor Racela, senior trade industry development specialist and trade promotions officer of DTI-Ilocos Norte, said Tuesday the Kapatid Mentor Me Program (KMMe) is open to those with at least a year of business operation, with complete business registration documents.
She said interested applicants may visit the nearest Negosyo Center in their areas to register for the program which will be conducted online.
The KMME program is part of the Negosyo- Kapatid Project that will guide micro, small, and medium enterprises (MSMEs) to scale up their businesses through 10 weeks of one-on-one, module-based consultations and coaching sessions with business experts to help MSMEs become globally competitive enterprises.
Akin to a "big brother-small brother" concept, the program will allow mentees to learn strategies on marketing, financial, human resource, and operation management, among others.
On the 11th week, mentees are also required to present their business development plans before graduating from the program.
Upon completion of the program, the MSMEs are expected to become confident entrepreneurs with the right mindset and business know-how that will be able to sustain and scale up their enterprises.
Since the launching of the KMMe program in the province in 2017, at least 11 batches of business owners have graduated from the program. (PNA)