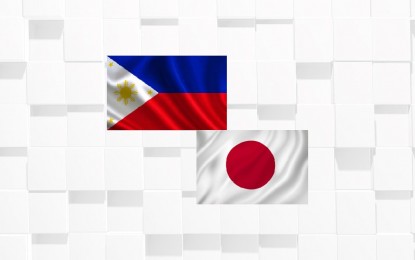 MANILA – The Japanese Embassy in Manila on Tuesday night thanked the Philippines for its cooperation in deporting two of the four suspects in the "Luffy" robbery case.
"We appreciate the constructive response and cooperation of the related agencies of the Philippines Government to realize deportation of two of them. Embassy of Japan is unable to comment on deportation schedule of the remaining two of them," it said in a statement.
In an ANC interview, Philippine Ambassador to Japan Mylene Garcia-Albano said the deportation is a result of "successful cooperation" between the police authorities of both countries.
"[U]nder the able leadership of our DOJ Secretary also who has really been on top of this case, we believe that Japan is aware that we are doing our best to comply with their request," she said.
The embassy made the request to deport four of its nationals last Jan. 30.
In less than two weeks, suspects Toshiya Fujita and Kiyoto Imamura were finally deported for Japan past 9 a.m. on Feb. 7 under maximum security.
The remaining suspects, Yuki Watanabe and Tomonobu Saito, will be deported on Wednesday, according to Justice Secretary Jesus Crispin Remulla.
Japanese media had reported that Watanabe had allegedly directed the break-ins in Japan using an encrypted messaging app while detained at a Manila immigration facility. (PNA)