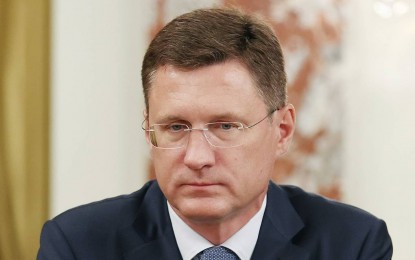 MOSCOW – The European Union's embargo on the supply of Russian oil products may lead to an imbalance and shortage of supply on the world market, Russian Deputy Prime Minister Alexander Novak told reporters.
Novak said that without petroleum products from Russia, Europe will face a shortage of supply and rising prices.
"These decisions once again highlight that one should think about the future. In the future, if they are guided by such decisions as the embargo and the introduction of price caps, there may be a large imbalance, a shortage of energy resources, and a decrease in investment in this area," he said.
On Tuesday, the European Commission published an explanation of the decision to introduce a price cap for oil products from Russia, in which it outlined cases where the price ceiling does not apply.
According to the document, oil products produced from Russian oil outside Russia, as well as the mixture of Russian fuel with oil products from other countries, if they are mixed on the territory of third countries, do not fall under the sanctions.
"(With this decision) they once again emphasized that European consumers will not be able to do without Russian oil products, because we occupy a large share (on their market), and without our oil products, there will be a large shortage and price hikes. EU politicians thereby once again demonstrated the inconsistency of their earlier decisions, the lack of logic," Novak said.
He said that by making such a decision, European officials legalized "gray" schemes for the supply of Russian oil products to Europe.
"On the one hand, they want to please their voters as politicians by making tough statements about our energy resources. On the other hand, they understand that this will lead to negative consequences and here they will also have to answer to the voters. So, they want to be warm and fuzzy in front of the voters," Novak said. (TASS)