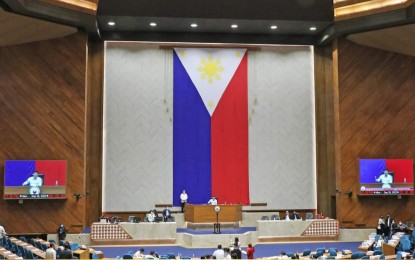 MANILA – A measure requiring the Philippine Merchant Marine Academy (PMMA) to admit one cadet from each congressional district in the country hurdled second reading approval at the House of Representatives.
During the plenary session on Wednesday, the chamber passed through voice voting House Bill 6994, which seeks to mandate the PMMA to admit one cadet from each congressional district every school year to comprise its freshman class.
It seeks to widen access to quality education and give deserving students from remote provinces and far-flung areas equal opportunities to study at the PMMA.
Cagayan de Oro City Rep. Rufus Rodriguez, author of the measure, said majority of the cadets entering the PMMA come from bigger cities and provinces.
Rodriguez stressed it is "high time" for a more balanced composition of every "class" that graduates from the PMMA.
"One way to do this is to, as far as practicable, select at least one incoming cadet from every congressional district every year. This way, aspiring cadets from far-flung areas are given a chance to fulfill their dreams of being merchant marine and naval officers," he said.
The bill would require an applicant from each congressional district to pass the entrance examination and comply with all the admission requirements of the PMMA before being admitted.
It also provides that three cadets shall be selected for provinces where there is only one congressional district. (PNA)