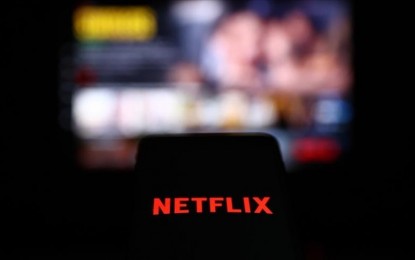 ISTANBUL – Netflix announced Wednesday that it has imposed password-sharing rules on its users in four countries.
"We've always made it easy for people who live together to share their Netflix account with features like profiles and multiple streams. While these have been hugely popular, they've also created confusion about when and how you can share Netflix," it said in a statement.
The US-based international streaming service provider noted that over 100 million households are sharing accounts, affecting its ability to invest in new TV and films that it also produces.
The company said new rules will start taking effect in Canada, New Zealand, Portugal and Spain, while they will be rolled out more broadly in the coming months.
While Netflix subscribers in the four countries will be required to set a primary location, anyone who lives in their household will be able to use their Netflix account.
Subscribers can add a sub-account for up to two people they do not live with. However, they will be asked for additional monthly fees per extra users.
Netflix announced in April last year that it would take steps against password sharing among its subscribers. (Anadolu)