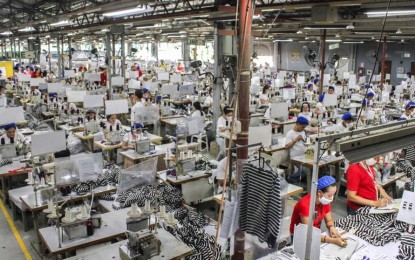 MANILA – Factories continued to register growth in December 2022, the Philippine Statistics Authority's (PSA) Monthly Integrated Survey of Selected Industries (MISSI) reported Thursday.
The Volume of Production Index (VoPI) last December increased by 4.8 percent year on year, growing for six consecutive months.
The growth in December last year was lower than November 2022's VoPI of 5.9 percent and December 2021's 19.2 percent.
The PSA attributed the slower growth in VoPI in December 2022 to the decline in the top three industry divisions – the manufacture of transport equipment and basic metals, as well as the easing of growth in the production of computer, electronic, and optical products.
"In addition to these three, slowdowns were also observed in the annual growth rates of the indices of eight industry divisions," it added.
On the other hand, the Value of Production Index (VaPI) in the same period also grew 10.1 percent, expanding for 21 straight months.
The VaPI in December 2022 eased from 12.5 percent in the preceding month and the 19.6 percent growth in 2021.
The VaPI of the manufacture of transport equipment, computer, electronic, and optical products, and basic metals also contributed to the slowdown of the value of production last December.
Meanwhile, the average capacity utilization rate of Philippine-based factories in December 2022 stood at 71.6 percent, lower than the 72.6 percent utilization in November 2022.
"There were 19 out of 22 industry divisions with more than 60 percent average capacity utilization rate, led by manufacture of wearing apparel (79.7 percent), manufacture of machinery and equipment except electrical (79 percent), and manufacture of other non-metallic mineral products (76.3 percent)," the PSA added. (PNA)