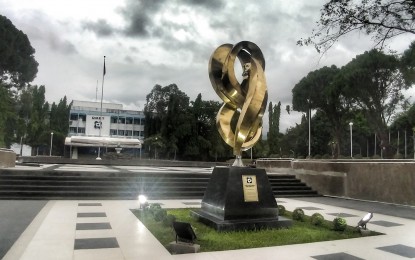 MANILA – The Department of Science and Technology (DOST) continues to support studies on possible treatments to addiction and depression, an official said Monday.
At least PHP67 million was allocated for the projects, "Assessment Pharmacokinetic and Pharmacodynamic Interactions of Selected Psychobiotic and Antidepressant Drugs in Depression-like Rat Model" and the "Cessation of Toluene (Rugby) Addiction in Adolescents: Using a Rodent Model."
The amount also includes funding the recently-renovated animal laboratory at the National Institutes of Health, University of the Philippines - Manila.
"These studies will be very useful to clinicians in identifying novel treatments in a rodent model which can later be used as reference in studying human abusers of toluene," DOST Undersecretary Leah Buendia told the Philippine News Agency.
She added that these will benefit the researchers as they will have a more thorough understanding of how chronic exposure to toluene affects neural circuits long after cessation of drug. The results may also be used by healthcare workers, health service users, and the general public.
The DOST said the studies will document data in preventing adverse drug events and achieving therapeutic success when psychobiotics are co-administered with antidepressant drugs, sertraline, and fluoxetine in depression-like rat models. The project also includes measurement of behavioral responses, biochemical levels, and drug concentrations.
Currently, the researchers are assessing the behavioral and neurological effects of toluene withdrawal. Both studies are expected to continue until January 2024.
Buendia said the funding, which was made through the DOST's Novel Approaches to Treatment of Addiction and Depression Using Animal Models program, includes the renovation of the animal laboratory which accommodates only the two studies to date due to limited space.
The DOST hopes to support this project further in the future to expand the infrastructure and resources of the UP NIH.
"We hope to support more high impact investments that will support the health, safety and well-being of Filipinos," said Buendia.
The laboratory renovation, according to her, allowed for new rooms, equipment, furniture, lighting and heating, ventilation and air conditioning. (PNA)