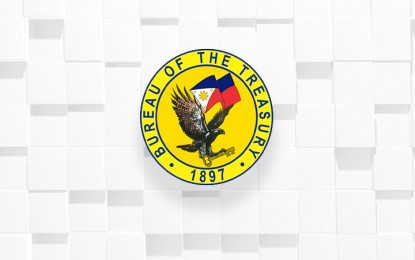 MANILA – The Bureau of the Treasury (BTr) has raised around PHP283.711 billion worth of 5.5-year retail treasury bond (RTB) after the one-week offer period, National Treasurer Rosalia de Leon said.
In a Viber message to journalists on Wednesday, de Leon said PHP31.671 billion of the amount is accounted for by bonds submitted for the switch offer.
"We capped at PHP250 billion but given (the) strong demand, we accepted more," she said.
The total award in this latest RTB sale is lower than the PHP420.4 billion raised five months ago.
"It is a decision to reduce volume compared to last year," de Leon said, adding that "we even closed earlier than schedule."
Offer period for the latest RTB offering was set until Feb. 17.
But the BTr, in an earlier notice to government securities eligible dealers (GSEDs), said the offer period may be adjusted depending how the sale fared.
RTBs are intended for small investors, with minimum placement of PHP5,000.
The latest offering fetched a coupon rate 6.125 percent during the rate setting auction last Feb. 7, while its average rate is at 6.022 percent.
This is the first RTB offering of the government for the year as part of its borrowing program, biased on domestic fund sources to lessen the risks from foreign exchange movements. (PNA)