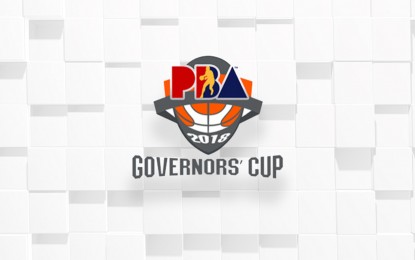 MANILA – TNT and San Miguel moved up to the top of the PBA Governors' Cup team standings after posting separate blowout wins on Wednesday night at the SM Mall of Asia Arena in Pasay.
RR Pogoy exploded for 40 points as the Tropang Giga walloped the Blackwater Bossing, 138-116, in the curtain-raiser.
Pogoy went 13-for-21 from the field including 7-of-13 from beyond the arc to lead TNT, which quickly dropped the hammer on Blackwater from the get-go and led by as much as 31 points.
Hollins-Jefferson, who got to play in the 11th hour after finally securing a letter of clearance from the KBL's Jeonju Egis, added 37 points on 14-of-23 shooting, 13 rebounds, seven assists and two blocks, while Glenn Khobuntin had 13 points, 10 rebounds and one assist for the Tropang Giga, who are momentarily on top of the team standings at 6-1.
Troy Williams was held to 22 points on 7-of-21 shooting with eight rebounds, six assists, one steal and one block, while Jvee Casio put up 21 points, two rebounds and one steal for the Bossing, who fell to 1-6.
In the nightcap, Cameron Clark exploded for 44 points to lead the Beermen to a 145-132 win against the NorthPort Batang Pier.
Clark went 20-for-26 from the field even as he came close to a triple-double with nine rebounds and seven assists alongside one steal as SMB got the better of a high-octane offensive battle against a NorthPort side still searching for its first win in the conference.
June Mar Fajardo added 29 points, 12 rebounds, one assist and one block, while CJ Perez made 24 points, three rebounds and five assists for the Beermen.
Kevin Murphy fired 39 points with 13 rebounds, two assists and two steals, while Arvin Tolentino came alive with 32 points, five rebounds and one assist, and Robert Bolick put up 16 points, six rebounds, 10 assists, one steal and one block for the Batang Pier, who dropped to 0-6.
SMB and TNT are now jointly in first place at 6-1. (PNA)