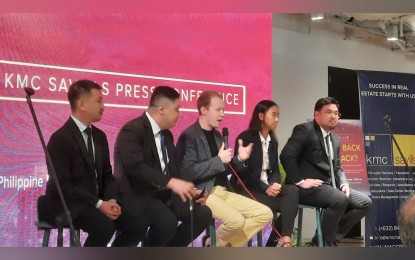 MANILA – More business process outsourcing (BPO) companies favor provinces as their next office than locating in Metro Manila, according to property services firm KMC Savills.
In a briefing in Taguig City Wednesday, KMC Savills research and consultancy senior manager Frederick Rara said there is a drastic movement of BPO companies outside the National Capital Region (NCR) as observed in the decline in vacancy rate in office spaces in Cebu, Clark and Iloilo.
Iloilo alone has a vacancy rate of 5 percent, way below Metro Manila's vacancy rate of around 20 percent.
"Metro Manila is rather bearish on our end. We are very bullish in the provincial markets," Rara said.
He added KMC Savills does not see the occupancy rate returning above 85 percent until 2025 even with the recovery of net absorption in Metro Manila office spaces.
"The top submarkets may possibly avert a prolonged office oversupply, but Makati CBD (central business district) and Ortigas Center are still at risk if office demand from the BPO sector loses steam in favor of provincial markets," KMC Savills' fourth quarter of 2022 report read.
Rara said while rentals in Metro Manila office space are dropping to preserve occupancies, rental rates in provinces are moving towards PHP500 to PHP600 per square meter (sqm), nearing the rates of office space in Ortigas and Alabang.
He said prices in the provinces more than doubled in the past decade.
The Information Technology and Business Process Association of the Philippines (IBPAP) earlier said the industry targets 54 percent of its growth to be sourced outside NCR.
The ITBPO sector is eyeing USD59 billion in revenues, employing 2.5 million Filipinos by 2028.
Rara added the industry will overtake overseas Filipinos' remittances in this decade, and will continue to be the growth driver of the country's property sector and the whole economy. (PNA)