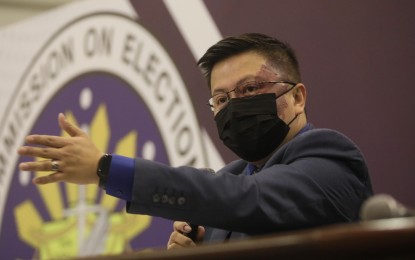 MANILA – The Commission on Elections (Comelec) is set to start on Saturday the printing of the more than 13,000 official ballots for the March 18 plebiscites in Marawi City.
In a statement Thursday, the poll body announced that instead of the National Printing Office (NPO), it has tapped the Asian Productivity Organization (APO) Production Unit in Bicutan, Parañaque City to print the ballots.
"The Commission on Elections will commence the printing of official ballots and other accountable forms in connection with the March 18, 2023 plebiscites," it said.
The poll body also invited citizens' arm groups, media, and other stakeholders to witness the activity.
On the other hand, Comelec spokesperson John Rex Laudiangco noted that it is the first time in "recent elections" that the NPO was not tapped by the poll body as it is busy with the printing of the October 2023 Barangay and Sangguniang Kabataan Elections (BSKE).
"At this time, it would be difficult to stop printing the BSKE ballots as we intend to finish BSKE ballot printing within this month, and the printing of additional BSKE ballots," he said.
A total of 13,457 ballots will be printed for the two plebiscites in Marawi City.
The first plebiscite seeks to create Barangay Boganga II from the Mother Barangay of Baganga, under City Ordinance 07-010 series of 2022.
On the other hand, City Ordinance 05-010 series of 2022, approved the second plebiscite that will establish Barangay Datu Dalidigan out of the Mother Barangay of Sagonsongan.
The APO Production Unit is a government-owned and -controlled corporation under the Presidential Communications Office. It is also one of the three recognized government printers. (PNA)