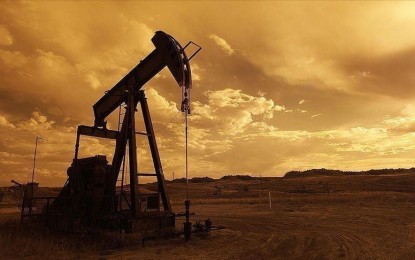 ANKARA – Oil prices rebounded on Wednesday after better-than-expected industrial data from China, the world's largest oil-importing country, while looming demand issues, including a build in United States crude oil inventories and growing fears of further US interest rate hikes, weighed on prices.
International benchmark Brent crude traded at $84.08 per barrel at 10:09 a.m. local time (0709 GMT), up 0.75 percent from the closing price of $83.45 a barrel in the previous trading session.
At the same time, American benchmark West Texas Intermediate (WTI) traded at $77.67 per barrel, a 0.80 percent increase after the previous session closed at $77.05 a barrel.
China's National Bureau of Statistics released much-anticipated data on Tuesday, revealing that Chinese industry activity increased significantly in February.
The official manufacturing purchasing managers' index increased to 52.6, signaling further expansion in the world's second-largest, oil-consuming country.
The data, which raised positive oil market sentiment and encouraged crude oil purchases, was the highest reading since April 2012, when it reached 53.5.
Exerting pressure on rebounding demand and oil prices, the American Petroleum Institute (API) announced late Tuesday its estimate of a rise of nearly 6.5 million barrels in US crude oil inventories, relative to the market expectation of a 440,000-barrel increase.
The US Energy Information Administration's (EIA) data on oil stocks will be announced later on Wednesday, and if the increase in stock levels is confirmed, prices are expected to decline. (Anadolu)