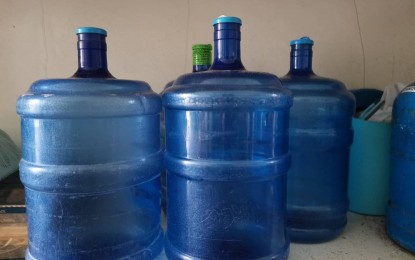 DUMAGUETE CITY – The Provincial Health Office (PHO) has warned refilling stations to ensure their water is safe for drinking or else face sanctions over the continued rise in the number of acute gastroenteritis cases in Vallehermoso town, Negros Oriental province.
This comes after at least one refilling station was found to be contaminated with bacteria that causes stomach infections, said Provincial Health Officer (PHO) Dr. Liland Estacion on Thursday.
While they are not authorized to order the closure of these businesses, Estacion said their office could recommend to the proper authorities to take immediate and necessary sanctions against those found to be lax in protecting the public's health.
Jetmatic pumps and deep wells were also discovered to be contaminated, she said.
"I appeal to the water refilling stations to conduct regular water sampling and examination as required by the law because we have already discovered that one station had problems with its ultraviolet light disinfection system," she said. "Do a maintenance check of your machines," she added.
In the past weeks, the number of gastro cases in Vallehermoso ballooned as several water sources had been contaminated with E.coli bacteria and amoeba. The infections, however, have already slowed down, the provincial health officer said.
Fourteen new cases were reported as of Feb. 27.
A total of 269 cases with seven deaths due to acute gastro infections was reported from Jan. 1 to Feb. 27 in Vallehermoso.
Some of the hospital admissions sourced their drinking water from refilling stations, dug well, and a jetmatic pump.
These new cases are sporadic in different barangays, unlike in the previous weeks where they were clustered, Estacion said, thus there is no need to declare a state of emergency by the local government unit.
Efforts to contain the spread of gastro cases continue with the distribution of jerry cans, Aquatabs or other water filtration tablets, and chlorination of water sources.
Residents are also asked to boil their water before drinking if they are sourcing it from the tap. (PNA)