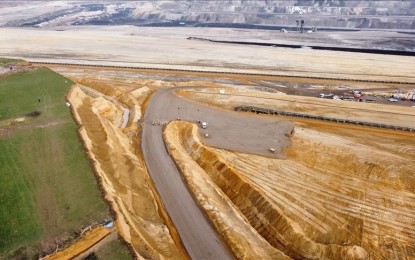 BERLIN – Climate change could cause economic damage of up to 900 billion euro (USD956 billion) in Germany by 2050, according to a study commissioned by the German Economy Ministry.
The Institute for Ecological Economy Research (IOW), the Institute of Economic Structures Research (GWS), and Prognos AG had worked on the study, which was presented on Monday.
While the calculation of consequential damage caused by climate change usually takes into account destruction caused by flooding, for example, the paper also looked at damage beyond pure reconstruction costs.
The authors also took into account additional burdens caused by restricted production options or interrupted supply chains.
"Climate change is already having severe economic consequences that could grow massively," State Secretary for Economic Affairs Stefan Wenzel of the Green Party commented to the business newspaper Handelsblatt on Monday.
According to Wenzel, the German government is working on a "climate adaptation law" to reduce the financial impact of the climate crisis. (Anadolu)