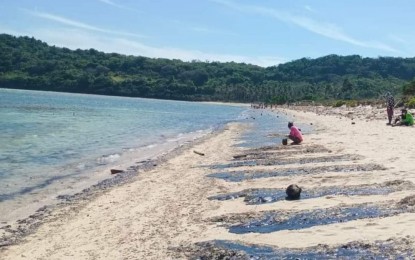 MANILA – The Japanese experts who will assist Manila in responding to the oil spill in Oriental Mindoro will leave for the Philippines on March 10, the Japanese Ministry of Foreign Affairs said Thursday.
The team will be composed of five experts from the Japanese Coast Guard and three others from the Japanese Embassy in Manila and the Japan International Cooperation Agency.
Tokyo said the deployment is on "humanitarian grounds and for marine environment conservation" and was made upon the Philippine government's request.
"Japan hopes that this assistance contributes to the prevention of further marine contamination and to the restoration of marine environment, and intends to continue working closely with the Philippines," it said in a statement.
The eight, it said, will assist in the conduct of the disaster survey, as well as "supervise and provide counsel to the ongoing oil removal and control activities" in affected areas.
The spill was caused by the sunken M/T Princess Empress, which capsized approximately 20 km. east of Mindoro Island on Feb. 28 while carrying about 800,000 liters of cargo fuel and diesel oil. (PNA)