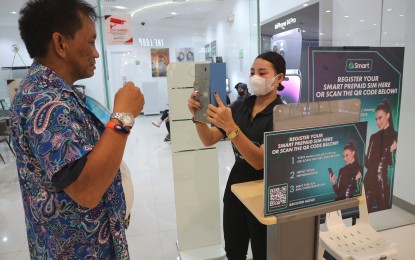 MANILA – The significant drop in text scam complaints that was recently reported by the National Telecommunications Office shows how the public is reaping the benefits of the Republic Act (RA) 11934 or the Subscriber Identity Module (SIM) Registration Law, Senator Grace Poe said on Monday.
However, Poe emphasized that there is still no room for complacency on the part of the telecommunication companies (telcos).
"The ultimate aim of the law is 100 percent registration and zero text scam to give our mobile users a safe and secure environment in using the technology," the lawmaker said in a statement.
"The number of successful SIM registrations is just a little over 25 percent of the total number of active SIMs with the deadline set on April 26," she added.
Poe also warned that new text scams might pop up that is why intensified SIM registration should continue.
"There should be no letup in its implementation. Scammers could be up with new tricks to dupe the public," she added.
NTC reported that the number of complaints on text scams dropped to 100 from 1,500 per day that was being recorded before the implementation of RA 11934.
The drop, NTC Legal Branch Officer-in-charge Andres Castelar Jr. said, is equivalent to 93.3 percent.
A total of 222 remote areas have been visited by SIM registration caravans facilitated by the NTC.
As the end of SIM registration on April 26 is approaching, Undersecretary Anna Mae Lamentillo, Department of Information and Communications Technology Spokesperson, encouraged the subscribers to register now "to avoid user traffic and a hassle free process." (PNA)