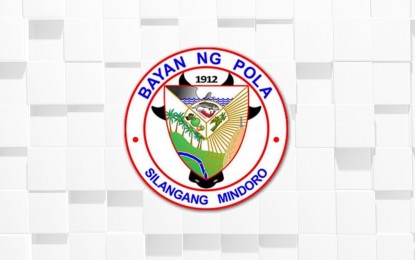 POLA, Oriental Mindoro – The mayor of this town gave the owner of the sunken MT Princess Empress oil tanker 10 days to address the immediate needs of residents affected by the oil spill.
Mayor Jennifer Cruz demanded from the RDC Reield Marine Services "to make residents feel their direct support" during Monday's meeting of the Task Force Pola with several members of the Incident Command System.
She expressed her dismay at the non-coordination of the tanker's owner with them with regard to any compensation or aid for those affected.
MT Princess Empress was carrying 800,000 liters of industrial fuel oil when it ran aground on Feb. 28 and eventually sunk a day after off the coast of the neighboring Naujan town, while en route to Iloilo province from Bataan province after its engine overheated.
As of Monday, there were 11 affected coastal villages here where residents struggle to live every day, Cruz said, noting that most of them are fishers who could not make a living because fishing has been banned as a result of the oil spill.
Philippine Coast Guard Commodore Geronimo Tuvilla, incident commander for the oil spill, gave suggestions to strengthen the legal action against the tanker's owner, including the procedure of investigation.
While Cruz said she is thankful for the assistance extended by the provincial and national government, she could not "wait long for the promised compensation of the owner of the oil tanker because of her obligation as a leader."
Among the thousands of residents affected is Lorribel Herrera, 41, whose husband could not go fishing.
"It's very difficult. We keep thinking how to make ends meet. Women are finding ways like selling popcorn, halo-halo, anything. We have students, daily expenses, bills to pay. Even if there is a cash for work, we are worried until when we could bear this challenge," she said. (PNA)