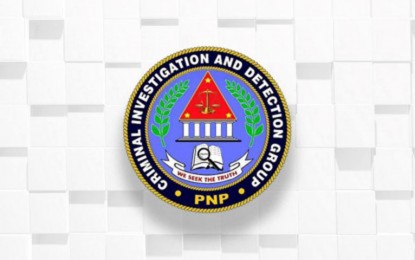 MANILA – Members of the Criminal Investigation and Detection Group (CIDG) have arrested a staff member of embattled Negros Oriental Third District Representative Arnolfo Teves Jr. and five others in connection with the raid on several houses owned by the lawmaker aimed at seizing illegal firearms.
In a statement on Tuesday, the CIDG said the six individuals including Hanna Mae Sumerano Oray, Teves' secretary, were arrested following the raids conducted in five different houses in Basay town and Bayawan City Negros Oriental province on March 10 during the service of a search warrant.
Various long and short firearms, ammunition and explosives were recovered during the operations.
"The six arrested persons are all detained at CIDG National Capital Region Field Unit (NCRFU), last Sunday (March 12) and also (underwent) inquest at CIDG Camp Crame," CIDG Public Information Office (PIO) chief Lt. Col. Marissa Bruno told the Philippine News Agency.
Complaints for violations of Republic Act (RA) 10591 or the Comprehensive Firearms and Ammunition Regulation Act and the Law on Explosives (RA 9516) were filed against Jose Pablo Gimarangan and Roland Aguisanda Pablio.
The CIDG said Teves is also "impleaded as respondent" in the said cases.
On the other hand, complaints for infringement of RA 10591 were filed against Oray, Heracleo Sangasin Oray, Rodolfo Teves Maturan, and Joseph Kyle Catan Maturan.
"Unfortunately, Congressman Arnolfo Teves Jr. Kurt Mathew Teves, and Axel Teves were not around during the said implementation of the SWs in their house; however, the criminal complaints against them for violation of RA 10591 and RA 9516 will be filed as soon as possible," the CIDG said in a statement.
CIDG director, Brig. Gen. Romeo Caramat, said the CIDG enforces the law regardless of one's status in society.
"We will assure impartiality in the conduct of the investigation and will hold criminals accountable for the offense they committed," said Caramat.
The raid is related to the murder charges filed by the CIDG against Teves and five other individuals last March 7 in connection to the 2019 killings of three individuals in Negros Oriental.
The CIDG charged Teves and a certain Hannah Mae, allegedly his secretary, before the Department of Justice.
Two counts of murder were likewise lodged against Richard Cuadra alias "Boy Cuadra," Jasper Tanasan alias "Bobong Tansan" and Rolando Pinili alias "Inday," and one count of murder against Alex Mayagma. (PNA)