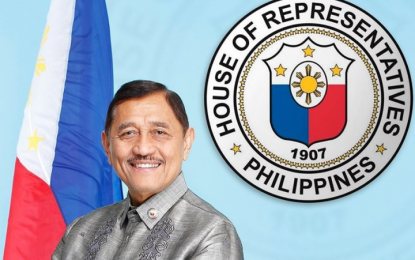 MANILA – House Human Rights Committee chair Bienvenido "Benny" M. Abante Jr. on Tuesday said the proposed House Bill (HB) 77 or the Human Rights Defenders Act will protect human rights advocates and not terrorists.
The Manila (6th District) lawmaker made this comment a day after the National Task Force to End Local Communist Armed Conflict (NTF-ELCAC) Legal Cooperation Cluster (LCC) described the bill as a threat to the country's democratic of way life once enacted into law.
Abante assured the public and the country's security forces that the proposed measure could not be used by members of terrorist groups to evade detention and prosecution.
"The distinction between a human rights defender and a terrorist is clear, and these are apparent in the definitions of the former and the latter in HB 77 and Republic Act No. (RA) 11479, respectively," he said.
Section 4 of the proposed bill, he said, defines a human rights defender as "any person who, individually or in association with others, acts or seeks to act to protect, promote or strive for the protection and realization of human rights and fundamental freedoms and welfare of the people at the local, national, regional, and international levels."
Section 3 of Republic Act 11479 or the "Anti-Terrorism Act of 2020", on the other hand, defines a terrorist individual as any person who engages in the following:
-- Acts intended to cause death or serious bodily injury to any person, or endangers a person's life;
-- Acts intended to cause extensive damage or destruction to a government or public facility, public place or private property;
-- Acts intended to cause extensive interference with, damage or destruction to critical infrastructure;
-- The development, manufacturing, possession, acquisition, transportation, supply, or use of weapons, explosives or of biological, nuclear, radiological or chemical weapons; and
-- Release of dangerous substances, or causing fire, floods, or explosions.
He also said the Anti-Terrorism Act of 2020 also defines a terrorist as any person who provides material support to any terrorist individual or terrorist organization, association, or group of persons committing terrorist acts.
"If someone who claims to be a human rights defender commits a terrorist act, or provides material support to terrorist groups, then he or she will be considered a terrorist, and will no longer be covered by the HRDPA," the lawmaker pointed out.
Abante emphasized that concern for the country's security sector is acknowledged and lawmakers understand that the security forces want to protect the people from terrorist threats.
"This is why the House passed the Anti-Terrorism Act of 2020 in the 18th Congress, and why we continue to support initiatives intended to keep our people safe," he added.
"That being said, the advancement of human rights and the security of the state are not mutually exclusive; and it is my belief that our democracy is strengthened when we promote human rights side-by-side with efforts to ensure the security of our citizens. (PNA)