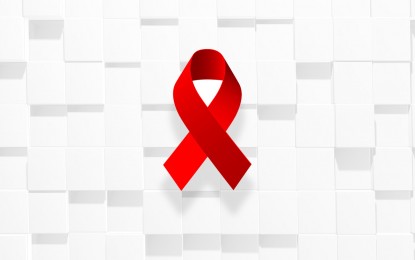 MANILA – Lawmakers on Wednesday urged concerned government agencies to step up efforts to raise the youth's awareness on the human immunodeficiency virus (HIV).
This, after a Department of Health (DOH) recent report showing that 79 of the new 1,454 HIV cases recorded last January were aged 10 to 19 years old and seven were children below 10 years old.
Anakalusugan Party-list Representative Ray Florence Reyes advocated the inclusion of "comprehensive age-specific sexuality education" in the primary school curriculums to prevent HIV infections.
"We would like to emphasize the urgent need to address the HIV epidemic in the Philippines, particularly among our youth," Reyes said.
Reyes said concerned government agencies cannot continue to ignore the reality that children are also at risk of contracting HIV.
"We need to educate our youth on the importance of HIV prevention, safe sex practices and the need for regular HIV testing," Reyes added.
He pointed out the necessity of waging campaigns against the stigma and discrimination surrounding HIV, saying infected individuals should be treated with respect and dignity and not face discrimination.
"We need to ensure that people living with HIV have access to adequate treatment and support. This means increasing the availability of HIV testing, treatment, and counseling services, as well as promoting awareness and understanding of the benefits of antiretroviral therapy (ART) and other interventions that can help manage the virus," Reyes said.
For his part, Senator Sherwin Gatchalian urged the DOH and the Department of Education (DepEd) to step up efforts on raising the youth's awareness of the HIV.
"Nakakaalarma at nakakalungkot isipin na kung sino pa ang dapat na binibigyan ng dobleng pag-aaruga dahil sa kanilang murang edad at kahinaan ay sila pa ang nakakaranas ng matinding pagdurusa (It's alarming and sad to think that those who should be given double care because of their young age and weakness are the ones who are still suffering)," he said in a news release.
The HIV/AIDS & ART Registry of the Philippines' report for January 2023 showed that 1,365 of the new HIV cases were acquired through sexual contact -- 998 of them were males who reported having sex with another male, 193 were males having sex with females and 240 were males with sexual relations with both males and females.
Gatchalian said he will pursue a Senate inquiry on HIV infections among the youth, as well as adolescent pregnancies.
Last year, he filed Senate Resolution No.13 to review and assess the implementation of DepEd's Comprehensive Sexuality Education (CSE). (PNA)