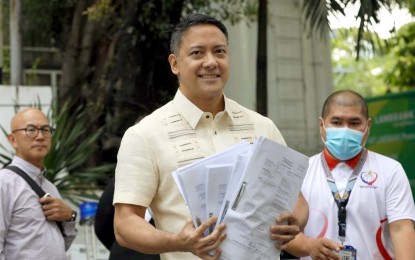 MANILA – Revenue officials on Thursday filed criminal charges before the Department of Justice (DOJ) against "ghost" corporations which fabricated fictitious receipts that were later sold to businesses and individual taxpayers which resulted to an estimated PHP25.5-billion revenue losses for the government in the past three years.
Speaking to reporters, Bureau of Internal Revenue (BIR) Commissioner Romeo D. Lumagui Jr. said the agency is now pursuing, with the goal of also filing criminal charges, the individual taxpayers and businesses who purchased and used the fictitious receipts as corresponding deductions in their expenses and value-added tax (VAT).
"We have a list of both buyers and sellers of these fictitious receipts. Our main goal here is to put these fraudulent activities into a halt with the high hopes of increasing voluntary tax compliance," Lumagui said.
Without naming the accused "ghost firms," the BIR expressed belief that there are still other groups involved that are operating as a syndicate engaged in selling fictitious receipts.
"This illegal scheme has been in place for a long time already and there are other groups possibly involved. We will also be launching a 'Run After Fake Transactions' in order to stop the selling of fictitious receipts," Lumagui said. (PNA)