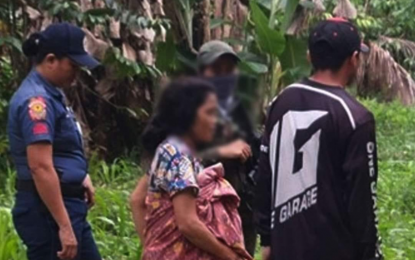 ISULAN, Sultan Kudarat – A man wanted for illegal possession of firearms and explosives and a female communist rebel were separately arrested in Sultan Kudarat province, a police official said Saturday.
Col. Christopher Bermudez, provincial police director, said in his report that operatives nabbed 67-year-old farmer Jose Hernando at his home in Barangay Saliao, Esperanza town at about 3 a.m. Friday.
Police found a hand grenade, an improvised 9-mm. "Thomgram" machine pistol, and ammunition.
"He did not resist arrest but denied the charges against him," Bermudez said.
At about 10:30 a.m., police also arrested a certain "Beh" in Barangay Napnapon, Palimbang town, listed as the 77th most wanted person at the municipal level.
Bermudez said the 40-year-old woman was a member of the communist New People's Army - South Regional Command operating in the Daguma ranges in the province.
She has a warrant of arrest for attempted murder charges. A bail of PHP120,000 was recommended.
Hernando and "Beh" are locked up at the Esperanza and Kalamansig police detention cells, respectively. (PNA)