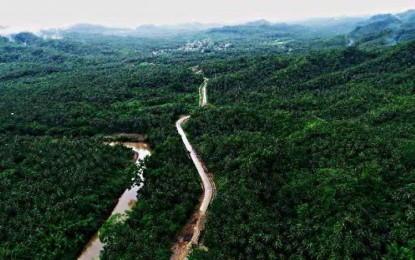 TACLOBAN CITY – A member of the New People's Army (NPA) and a soldier died in a clash between rebels and government troops in the upland Geparayan De Turag village in Silvino Lubos town, Northern Samar province on Monday.
The troops of the Army's 4th Scout Ranger Battalion found the body of a still-unidentified male rebel and recovered an M16 rifle after an afternoon encounter with seven NPA combatants belonging to the group's Front Committee 1.
Also killed during the 20-minute gun battle was army scout ranger Private Modesto Lutob.
Philippine Army 803rd Infantry Brigade commander Col. Efren Morados said in a statement on Tuesday troops were responding to a tip from a resident of Geparayan de Turag village regarding a group of armed men doing extortion activities.
The terrorists scampered in different directions after the clash.
"We will relentlessly pursue the rebels until they stop their terroristic acts against the people," Morados said.
Samar Island is considered the last bastion of insurgency in the country with four of the last five remaining guerilla fronts operating in the boundaries of three Samar provinces. (PNA)