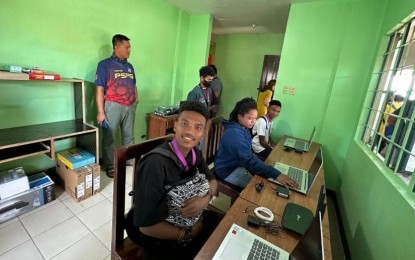 CITY OF SAN FERNANDO, Pampanga – The Department of Information and Communications Technology in Central Luzon (Region 3) is continuously empowering the indigenous peoples (IPs) in the region through digital technology.
In partnership with the National Commission on Indigenous Peoples-Central Luzon (NCIP 3), the DICT-3 has established four Technology Empowerment for Education, Employment, Entrepreneurship, and Economic Development (TECH4ED) centers since last year.
The four TECH4ED established closer to IP communities are located in Porac town, Pampanga province; Carranglan town, Nueva Ecija; Capas town, Tarlac; and Botolan town in Zambales province.
The one in Zambales was the latest to open last March 15.
DICT-3 Regional Director Reynaldo Sy said the TECH4ED center provides information and communication technology (ICT)-enabled services to indigenous cultural communities that have minimal or no access to the internet and other government services.
"A Tech4ED Center is a self-sustaining, shared facility providing access to ICT-enabled services and relevant content. It serves as a conduit for efficient delivery of government and other services and a potent tool for the empowerment and participation of the unserved and underserved communities in development," he said in a statement.
Sy said the services that the IPs can access in the centers include e-learning on-demand, marketplace, job portal, farming technologies, government services, quality health information, disaster management, and special content.
He assured the DICT's continuous support in enabling the IPs in the region.
NCIP-3 Regional Director Roland Calde, meanwhile, thanked DICT-3 for the Tech4ED Center which aims to fill the gaps and the lack of opportunities and access of the IPs to digital technology.
"Our heartfelt thanks to the DICT Region 3, its management, and to all of the hardworking staff who made this project possible. We will closely monitor the said project and pursue the establishment of more possible Tech4ED Centers for the IP communities in the future," Calde said. (PNA)