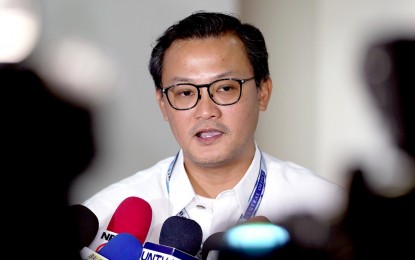 MANILA – The Land Transportation Office (LTO) on Wednesday issued new guidelines on the accreditation and supervision of driving schools, as well as the standardization of driver and conductor's education, all set to take effect on April 15.
According to Memorandum Circular No. JMT-2023-2390, private driving institutions can only charge up to PHP1,000 for a theoretical driving course (TDC) and from PHP2,500 to PHP8,000 for a practical driving course (PDC)—depending on the type of vehicle or license code the applicant will apply for.
The memorandum also states that applicants can complete the mandatory 15-hour theoretical driving course within two days instead of three to seven hours on the first day and eight hours on the next day - within a month.
The practical driving course, on the other hand, must be conducted for at least eight hours per license code.
"PDC for light and heavy vehicles shall be conducted for at least two days while eight-hour PDC for motorcycles may be conducted in one day, provided that the student-driver has proven to have already acquired the knowledge based on the assessment by a practical driving instructor," the memorandum read.
Driving schools are also required to register their applicants' biometrics and details into the LTO system using the Land Transportation Management System (LTMS) Client ID to determine the actual start of their TDC amid the issue of non-appearance of some applicants.
"Registration of his/her biometrics before and after every session for attendance purposes is required. The Driving Institution shall provide and maintain an attendance sheet to record the actual presence of the applicant during the conduct of the face-to-face TDC and written examination or validation," the memorandum read.
After completing the course and passing the final exam in TDC and the 8-hour PDC, applicants will be given a Certificate of Course Completion that is real-time and electronically transmitted to LTMS through the Driving Institution Portal.
In a press conference at the LTO head office in East Avenue, Quezon City, LTO Chief, Assistant Secretary Jose Arturo "Jay Art" Tugade, warned driving schools that overcharging or failing to comply with the new rules will result in fines, suspension or revocation of their accreditation.
"Nabuo ang maximum prescribed rates na ito bilang tugon sa apela ng marami nating kababayan na umiiyak sa mataas na singilin pero maituturing din itong patas na hakbang para sa driving schools (These maximum rates were made in response to complaints of expensive fees for driving schools, but these prices are also fair to these institutions)," Tugade said.
Driving schools that would violate the prescribed rates based on the memorandum will be fined PHP50,000 plus a six-month suspension for the first offense.
Committing a second offense will cost them PHP100,000 and a one-year suspension while a third offense will result in the revocation of their accreditation. (PNA)