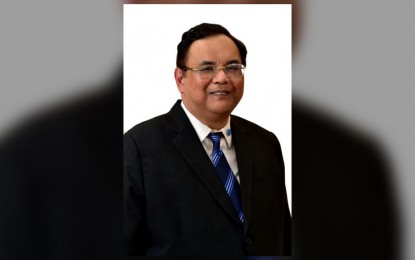 MANILA – The rates of the central bank's term deposit facility (TDF) rose on Wednesday ahead of the policy rate setting meet of the Bangko Sentral ng Pilipinas (BSP).
The average rate of the seven-day facility rose to 6.6152 percent from the 6.5537 percent during the auction last March 15.
Also, the rate of the 14-day facility increased to 6.6390 percent from last week's 6.6057 percent.
The BSP lowered the offer volume for the one-week facility to PHP180 billion from the previous auction's PHP200 billion and the two-week facility to PHP100 billion from PHP120 last week.
Tenders for the seven-day TDF only amounted to PHP168.448 billion and the auction committee awarded PHP166.048 billion.
On the other hand, the two-week TDF was fully awarded after bids reached PHP114.352 billion.
BSP Deputy Governor Francisco Dakila Jr., in a statement, said the range of yields accepted in this week's auction shifted higher but narrowed to 6.4900-6.7700 percent for the seven-day facility and to 6.0000-6.6994 percent for the longer-dated TDF.
"The results of the TDF auction fell within expectations and came in anticipation of the BSP's monetary policy meeting on 23 March and the Holy Week holidays," he said.
He said "market participants also tended to client requirements," thus, the lower volume of bids for the one-week facility.
"Moving forward, the BSP's monetary operations will remain guided by its assessment of the latest liquidity conditions and market developments," he added. (PNA)