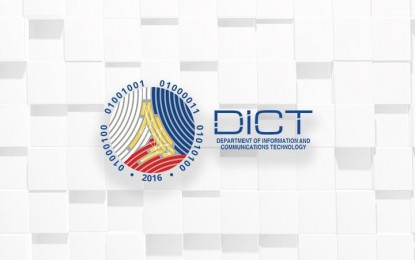 MANILA – The Department of Information and Communications Technology (DICT) on Monday reminded mobile users to register their subscriber identity module (SIM) cards as the April 26 deadline nears.
In a statement, the DICT said unregistered SIM cards by the end of the registration period will be deactivated.
"[This will render] them unusable for voice calls, text messaging, and mobile data services. This action is part of the government's effort to improve national security and curb fraudulent activities such as scams and identity theft," it said.
While compliance with the registration drive has increased over the past few months, it noted that roughly 30 percent of the estimated 168,977,773 active mobile users have been registered.
"As of March 26, 2023, the number of registered SIMs are as follows: DITO - 3,963,358; Globe - 21,682,365; and SMART - 26,734,423. This brings the total number of registered SIMs to 52,380,146," it said.
It advised the public to be vigilant during the SIM registration process and make sure to register through the official online portals of private telecommunications entities (PTEs).
Smart users must register at smart.com.ph/simreg or simreg.smart.com.ph; Globe users must visit new.globe.com.ph/simreg; and DITO subscribers must register at https://digital.dito.ph/pto/download/app.
Anyone with questions or concerns about SIM registration may also contact the DICT through its hotline 1326. (PNA)