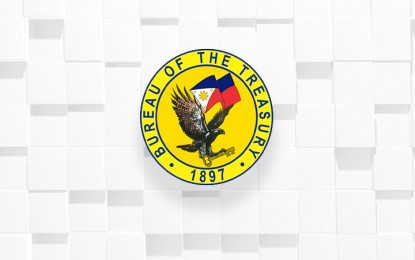 MANILA – The Bureau of the Treasury (BTr) partially awarded both the 91- and 182-day Treasury bills (T-bills) on Monday but fully awarded the 364-day tenor following the upticks of the debt papers' rates.
It offered all tenors PHP5 billion each but awarded PHP1.428 billion worth of three-month paper and PHP2.125 billion worth of six-month paper.
This, after the average rate of the 91-day paper rose to 5.149 percent, the 182-day's to 5.677 percent and the 364-day's to 5.987 percent.
These were at 4.911 percent, 5.556 percent and 5.864 percent for the three-month, six-month and one-year papers respectively, during the auction last March 20.
All tenors were oversubscribed at PHP6.038 billion for the 91-day, PHP5.635 billion for the 182-day and PHP11.579 billion for the 364-day.
The rise in government securities' rates has been traced to expectations for further jumps in the Bangko Sentral ng Pilipinas' (BSP) key rates due to the elevated inflation rate and the hikes in the Federal Reserve's key rates.
Last week, BSP's policy-making Monetary Board (MB) again raised by 25 basis points the central bank's key rates after noting the need to continue its rate hiking cycle to address the elevated inflation rate. (PNA)