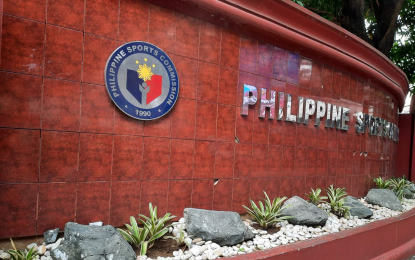 MANILA – Philippine Sports Commission (PSC) chairperson Dickie Bachmann on Wednesday thanked President Ferdinand R. Marcos Jr. for his call to form an inter-agency task force (IATF) that would oversee the country's co-hosting of the FIBA World Cup this year.
"The Philippine Sports Commission welcomes Administrative Order No. 5 issued by Malacañang on Monday, March 27, constituting an Inter-Agency Task Force and directing all government agencies and instrumentalities to extend their support to the Samahang Basketbol ng Pilipinas (SBP) in the hosting of the 2023 FIBA Basketball World Cup," Bachmann said in a statement.
"I humbly express my gratitude to President Ferdinand 'Bongbong' Marcos Jr. and our leaders in the Senate and Congress for their support in ensuring that the Philippines delivers the best World Cup hosting in history," he added.
Bachmann, being the PSC chief, will be the chair of the task force under the AO signed by the President on Monday.
At the same time, the departments of foreign affairs, health, interior and local government, public works and highways, tourism, and transportation, the bureaus of customs and immigration, the Philippine National Police, and the Metro Manila Development Authority have been placed into the IATF as well.
Bachmann, a former Philippine Basketball Association player and team manager, said the PSC would continue to commit to the successful hosting of the FIBA WC from Aug. 25 to Sept. 10 at the Smart Araneta Coliseum in Quezon City, MOA Arena in Pasay City and Philippine Arena in Bocaue town, Bulacan province.
"The PSC continues to commit its support and cooperation for the successful hosting of the Games, and to work hand-in-hand with the SBP and other vital agencies, with the ultimate objective of creating an amazing basketball environment that unites people and encourages them to 'Win for All'. Maraming salamat po. Laban Pilipinas, puso!" Bachmann said.
Meanwhile, SBP president Al Panlilio said they are "honored and humbled" by the creation of the IATF.
"We at the Samahang Basketbol ng Pilipinas are honored and humbled by the support from His Excellency President Ferdinand R. Marcos Jr. with his creation of an Inter-Agency Task Force through Administrative Order No. 05. This will aid the SBP immensely in the homestretch of our preparations for hosting the FIBA Basketball World Cup 2023," Panlilio said.
He also said the SBP is also delighted with Marcos' call for help in the successful hosting of the FIBA WC.
"Likewise, the President's encouragement of local government units, non-government organizations, and the private sector to lend their cooperation with the SBP will help ensure the successful hosting of the FIBA Basketball World Cup for it to be a source of pride and joy for the Filipino people," Panlilio said. (PNA)