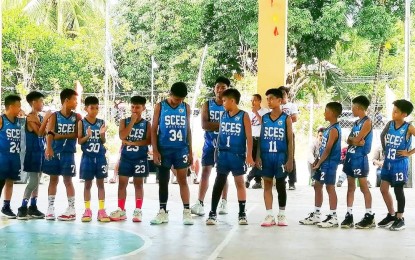 SAN JOSE DE BUENAVISTA, Antique – Around 2,000 athletes from elementary and secondary levels will compete in 22 sporting events of the Antique Provincial Athletic Association Meet (APAAM) to open at the Binirayan Gymnasium on March 31, 2023.
Schools Division of Antique sports coordinator Dr. Oliver Servillon, in an interview Thursday, said the Department of Education (DepEd) will hold the event from March 31 until April 2, 2023, two years after it was temporarily shelved due to the health pandemic. Among the events are chess, football, swimming, and archery.
Servillon said schools from the 18 municipalities in Antique were divided into four clusters.
The provincial government has allocated around PHP2 million for the competition which will mainly be held at the Binirayan Gymnasium and three other venues namely Camp Leandro Fullon and Robinsons Mall in San Jose de Buenavista and at the University of Antique in Sibalom.
"There will be medals and cash prizes that will be given to the winners," Servillon said.
The athletes will be housed at the Antique National School in San Jose de Buenavista.
The winners in the provincial meet will represent Antique at the Western Visayas Regional Athletic Association Meet in Aklan province on April 26 to 30. (PNA)