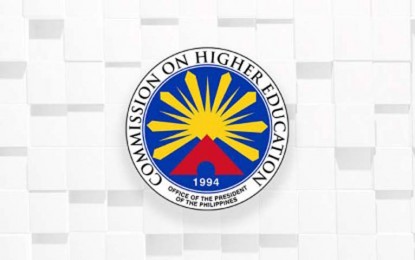 MANILA – The Commission on Higher Education (CHED) said Thursday it proposed a nursing curriculum with exit credentials to help address the declining supply of nurses in the country.
In a press conference, CHED chairperson Prospero de Vera III said the commission has proposed medium- to long-term solutions, including developed curriculum.
"After one year, you can have a certificate and become a nursing aid or nursing assistant. And by year two or year three, you can have a diploma in nursing," he said.
Under the program, nursing students may be hired as a nursing assistant, community health nurse, or associate maternal and child nurse during the second or third year by gaining certain competencies with a diploma, while others may proceed to finish a Bachelor's degree.
De Vera said partnerships between universities and medical establishments must be secured to ensure employability.
"Allow schools or universities to have agreements with establishments, agreements that will make a clear pathway for employment. That is the direction we are pursuing," he said. "This is a partnership that they have to take with the hospitals, the health care providers, to make sure that the curriculum for the exit credentials and the measurement of skills satisfies what the health care system needs."
The setup, however, is not intended for the international market.
"Our strategy of exit credentials, it's not targeted for the domestic market. I think they are desirable in other countries but if we enter into agreements with the health care providers, with the school, then the exit direction is not overseas," he said.
Besides the proposed curriculum, the CHED is looking into the monitoring and phasing out of Nursing Higher Education Institutions (HEIs) with a less than 30 percent passing rate in the nursing licensure exam.
It also identified the need to increase HEIs offering nursing programs in other regions, as well as the redirection of non-practicing licensed nurses who fall under underemployment, unemployment, or in business and information technology industries.
Upskilling and reskilling of future nurses, particularly for repeaters and failed examinees, are also among the approaches, as well as the proposal to offer a master's degree for nurses to upgrade their expertise.
To date, more than 51 percent of the 617,898 licensed nurses in the country are either employed as permanent or temporary migrant nurses abroad; 28.5 percent or 175,900 nurses are in private and public health facilities in the country; 19.7 percent or 121,688 are those with unspecified practice; and the remaining 0.6 percent are in other fields of practice. (PNA)