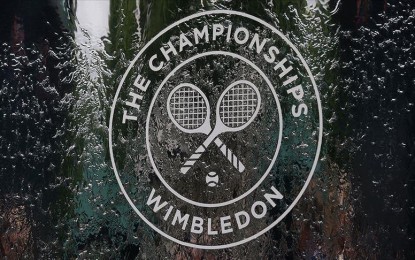 ANKARA – Wimbledon lifted the ban on the Russian and Belarusian tennis players on Friday and will let them play as neutrals at this year's Grand Slam.
"Our current intention is to accept entries from Russian and Belarusian players subject to them competing as 'neutral' athletes and complying with appropriate conditions," Wimbledon said in a statement.
In 2022, Wimbledon banned Russian and Belarusian athletes from the competition after Moscow launched its war on Ukraine on Feb. 24, 2022.
"We continue to condemn totally Russia's illegal invasion and our wholehearted support remains with the people of Ukraine," said Ian Hewitt, chairman of the All England Club. "This was an incredibly difficult decision, not taken lightly or without a great deal of consideration for those who will be impacted."
Two Russian players feature in the top 10 of the men's rankings – Daniil Medvedev (5) and Andrey Rublev (7), while among the women, Belarusian Aryna Sabalenka is second in the world.
Medvedev, 27, won the 2021 US Open, one of the four majors in tennis.
Meanwhile, 24-year-old Sabalenka secured the 2023 Australian Open title to become the first neutral player to have won a Grand Slam since Russia's launched its war on Ukraine.
The 2023 Wimbledon has been scheduled to be held from July 3 to 16. (Anadolu)